Doulas are trained and/or experienced in childbirth and postpartum support. As a birth doula my role is to provide physical, emotional and informational support to mothers and their partners during labor and birth. I offer reassurance along with help and advice on comfort measures such as breathing, relaxation, movement and positioning. I also assist families in gathering information about the course of their labors and their options. As a postpartum doula, I care for the mother and her family in their home in the first few weeks/months following the birth.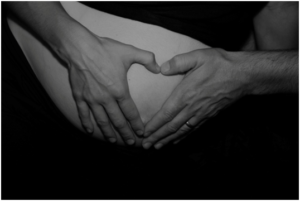 Services I provide as your birth doula:
Two prenatal visits as agreed upon between doula and client
Assistance with birth plans and birth options
Phone and email support during pregnancy and after the birth
Support during labor, delivery and immediately postpartum
A home visit in the first two weeks after the birth
Scope and role of the birth doula:
My desire is to help you experience a safe and satisfying childbirth experience as you define it.
I do not perform medical tasks such as fetal heart monitoring, vaginal exams, etc.
I will help you in getting the information from your provider(s) so that you will be able to make informed decisions.
Your positive birth experience is my priority.
Services I provide as your postpartum doula:
Postpartum visits as agreed upon between doula and client
Non-medical support and companionship
Newborn care
Light meal preparation
Light housework (laundry, dishes, tidying)
Scope and role of the postpartum doula:
I will offer evidence-based information on newborn feeding, emotional and physical recovery from childbirth and other issues related to the postpartum period and can make referrals if necessary.
I do not perform medical tasks or postpartum clinical care.
I will not diagnose or treat in any modality
Placenta encapsulation: Many believe that your placenta: contains your own natural hormones, is perfectly made for you, balances your system, replenishes depleted iron, gives you more energy, lessens bleeding postnatally, has been shown to increase milk production, helps you have a happier postpartum period, hastens return of your uterus to pre-pregnancy state, and would be helpful during menopause.
My process includes dehydrating the placenta, processing it into a powder form and placing it in capsules for you.
Birth doula fee: $800.00 total. Full payment is due by your 36th week. Ask me about flexible payment plans.
Postpartum doula fee: $30/hour between 9am and 9pm; $40/hour between 9pm and 9am. Minimum of 4 hours. Payable at the beginning of the shift/week.
Placenta encapsulation fee: $150.00 fee, separate from birth or postpartum doula fee, payable at the time of placenta pickup.